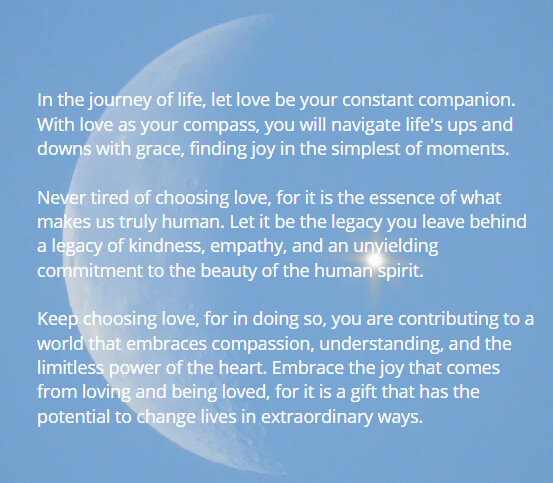 In the journey of life, let love be your constant companion. With love as your compass, you will navigate life's ups and downs with grace, finding joy in the simplest of moments.
Never tired of choosing love, for it is the essence of what makes us truly human. Let it be the legacy you leave behind a legacy of kindness, empathy, and an unyielding commitment to the beauty of the human spirit.
Keep choosing love, for in doing so, you are contributing to a world that embraces compassion, understanding, and the limitless power of the heart. Embrace the joy that comes from loving and being loved, for it is a gift that has the potential to change lives in extraordinary ways.