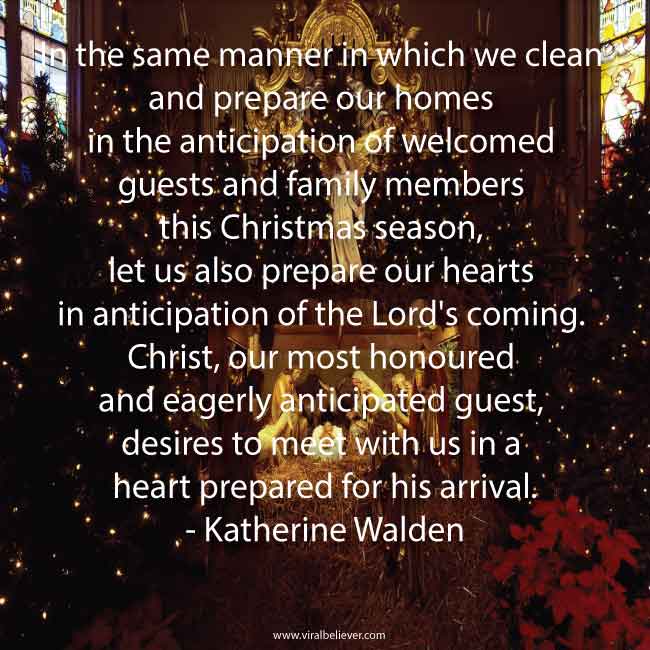 In the same manner in which we clean and prepare our homes in the anticipation of welcomed guests and family members this Christmas season, let us also prepare our hearts in anticipation of the Lord's coming. Christ, our most honored and eagerly anticipated guest, desires to meet with us in a heart prepared for his arrival. – Katherine Walden
December is the month that everyone's waiting for because it's the month that we can celebrate the birth of Jesus Christ.
Although we are busy preparing for this season.
Do not forget to have time for Jesus and also prepare our hearts for the coming of Jesus Christ.