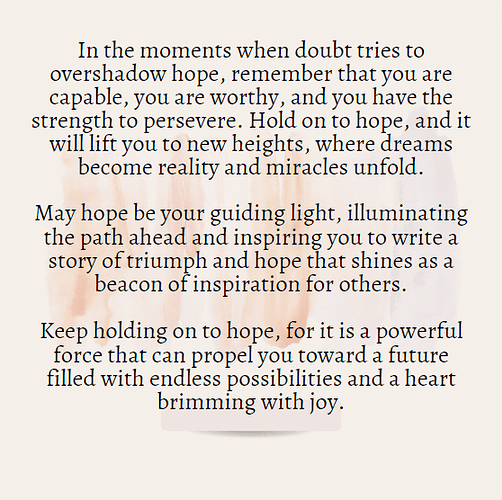 In the moments when doubt tries to overshadow hope, remember that you are capable, you are worthy, and you have the strength to persevere. Hold on to hope, and it will lift you to new heights, where dreams become reality and miracles unfold.
May hope be your guiding light, illuminating the path ahead and inspiring you to write a story of triumph and hope that shines as a beacon of inspiration for others.
Keep holding on to hope, for it is a powerful force that can propel you toward a future filled with endless possibilities and a heart brimming with joy.